50,000+
Happy Users

1,00,000+
Questions

2,000+
Academic Articles

1,000+
In-depth Videos
Courses
Select the course that suits your preparation needs
Prep Hubs
Comprehensive prep hubs for all your preparation needs
Features
Our comprehensive features guarantee an ultimate online preparation experience

Concept Videos
Video lectures on important concepts of exam sections like Verbal Ability, General Knowledge, Quantitative Aptitude, Logical Reasoning

All India Test Series
Analyze your strengths & weaknesses with AI analytics-powered mock tests for domain subjects, General Test, English and know where you rank

Sectional & Chapter Wise Tests
Practice your weak areas and sections separately so that you score well in all the chapter and sections and master the areas you struggle in

Live E-Lectures
Most engaging live classes with in-class and post-class activities and tests covering English & General Test with real-time feedback and help

Prep Hubs
The ultimate preparation guide for all exam sections with articles, videos, tests, all at your fingertips, anytime, anywhere!

Alerts & Notification
Stay updated and fully informed with regular alerts on various institutes, tests notifications, pattern updates, counselling schedules & more
Testimonials
Feedback from our achievers with excellent results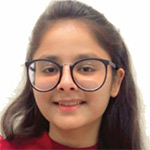 Gursimran
Business Studies - 100%iler
Hitbullseye's modules were complete, with all the resources I needed to crack the exam. The faculty at Hitbullseye was proactively available to clear my doubts and facilitate my preparation.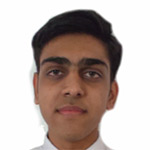 Anshul
English - 100%iler
I learnt all the concepts from the classes provided by Hitbullseye on General Test and English. Domain tests very close to the actual CUET exam and helped me ace all the sections.
Parth Dureja
Economics - 100%iler
Live lectures were of big help to understand concepts and shortcuts. The database of questions and e-books I must say is excellent. Practice tests helped me to push myself towards top score.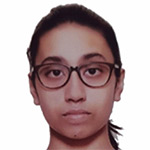 Ashmita
Sociology - 100%iler
Domain Test series based on the actual exam pattern is a blessing! It did provide me with an experience that was close to real exam. This helped me improve my accuracy.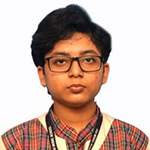 Swanami
Biology - 100%iler
After joining Hitbullseye, studying for the boards and CUET became a breeze. The Mentors enlightened us on the best way to achieve balance and excel in both the Boards and CUET.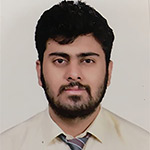 Vedant
Political Science - 100%iler
The mocks and sectional tests helped me understand my strengths and weaknesses. Hitbullseye faculty tremendously eased the entire CUET preparation process


Parth Singla
Accountancy - 100%iler
The sectional and mock tests helped increase speed, improving concept clarity and full experience of writing the CUET. Thank you to Hitbullseye for helping me crack CUET.

Sakshi
General Test - 99.9%iler
Hitbullseye helped me structure my planning and formulate right strategy for CUET. The course classes covered most of the syllabus & mocks gave the final finishing touch to my preparation.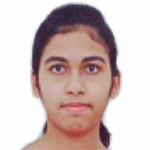 Khushi Agiwal
Economics - 100%iler
Hitbullseye was a tremendous help in achieving the scores I desired. The faculties were incredibly helpful and went the extra mile to ensure our understanding of the concepts.